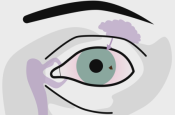 CET Refs:

C-55527 (Eyelid Disorders)

C-55528 (Conjunctival Disorders)

C-55529 (Various Anterior Eye Disorders)
CET Points:
One point for each exercise
CET Type: Non-interactive
Closing Date: 2 December 2019
This comprehensive online resource presents various anterior eye disorders and takes practitioners through the presentation, examination, diagnosis and management of those external eye conditions. The course has been developed for both community optometrists and IP practitioners.
Topics: Referrals, Cornea, Conjunctiva, Eyelid, Sclera, Dry eye, Grading scales, Slit lamp, Pharmacy, GP, Red eye.
Area of interest: MECS, Anterior eye conditions and acute presentations, Independent Prescribing, Newly qualified.