General
No CPD Points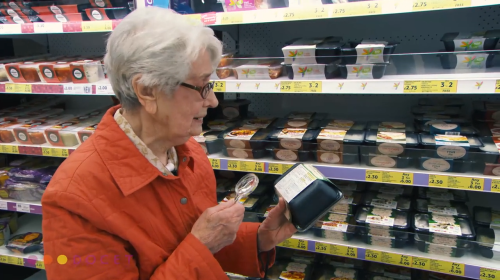 'A Day in the Life' takes optometrists into the world of their older patients, helping them to understand some of the challenges of living with changing vision. This programme is part of the Ageing Eye series and is supported by a range of reference materials.
Viewers follow a typical day in the lives of Maureen and Jennie, who both live with common eye conditions including AMD, glaucoma and cataracts, and gain an invaluable insight into how their conditions have far reaching effects on all aspects of their lives. Through conversations with Maureen and Jennie, we examine issues including modifications to their home environments, the challenges of driving and using public transport, shopping environments and product packaging, audio gadgets and computer modifications and hobbies.
This programme also features contributions from experts in various related topics:
Mobility and falls with Professor David Elliot of University of Bradford: including recent research findings and the impact of falls on older patients.
Food and nutrition with Dr Hannah Bartlett of Aston University and Professor Ian Grierson from the University of Liverpool: including basic food and dietary advice and guidance on AREDS trials, dietary supplements and omega essential fatty acids.
Social impacts of visual loss with Cathy Yelf from the Macular Society.
Lighting and home adaptations with Sarah Buchanan from the Thomas Pocklington Trust: including lighting improvements around the home, entrances and stairways. The programme also includes a clear guide to the different sorts of light bulbs that optometrists can recommend to their patients.