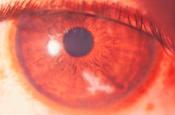 CET Ref: C-72622
CET Points:
CET Type: Non-interactive
Closing Date: 30 June 2021

This lecture by consultant ophthalmologist, Damian Lake, covers different acute red eye conditions, particularly in contact lens wearers. It discusses the management of both those that can be treated in practice and others, such as infective causes, where urgent referral to the Hospital Eye Service is required.
Topics: Contact lenses, Ulcers, Microbial keratitis, Ocular allergy, Viral, Bacterial, Fungal, Allergic, Infiltrate, Hygiene, Infection, Acanthamoeba, Abrasion.